GNN's award winning City of the Month
for January ...

is Harbin where the Ice Lantern and Sculpture Festival starts in January every year.
Harbin is in Manchuria, in northern China and is the capital city of Heilongjiang Province. 哈尔滨国际冰雪节 (Harbin) has held the Festival since 1963.
Ice creations at the festival can be made by the modern technology of lasers to traditional ice lanterns and are created by sculptors from around the world. Most sculptures are huge - life size or larger than life. Imagine lifesize buildings made of ice, lit at night with amazing colours, like in the photograph below and amazing fireworks.
Harbin is often called Oriental Moscow due to it's history - it has a quaint old Russian district with it's magnificent Santa Sophia Orthodox Church. In 1898 Harbin began with the construction of the Chinese Eastern Railway by Russia.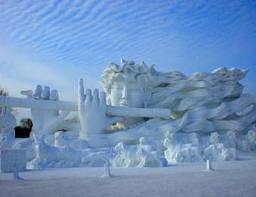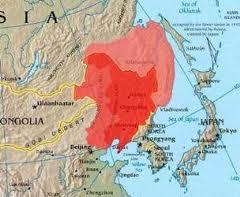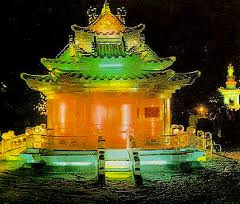 The average
temperature
is minus 16.8 degrees celsius in the winter when the Festival is held at
Sun Island (snow sculptures)
and Zhaolin park (ice-lantern exhibition).
Want more about Harbin?
Photos and info at: