GNN's award winning City of the Month for September is
Goodnews Bay, Alaska.
The Yup'ik Eskimos called this village of Good News Bay "Mumtraq."
This remote village, with the great name, is located on the north shore of Goodnews Bay at the mouth of Goodnews River. Goodnews is a traditional Yup'ik Eskimo village with a population of 243 (2010 U.S. Census Population). There are no roads and access is only by small plane.

The villagers have a subsistence, trapping and fishing lifestyle.
'41 residents hold commercial fishing permits for salmon and herring roe fisheries. Many residents engage in trapping. Subsistence upon salmon, seal, walrus, birds, berries, moose and bear is an integral part of the lifestyle.'

More statistics at Alaskan Community Database including map and contacts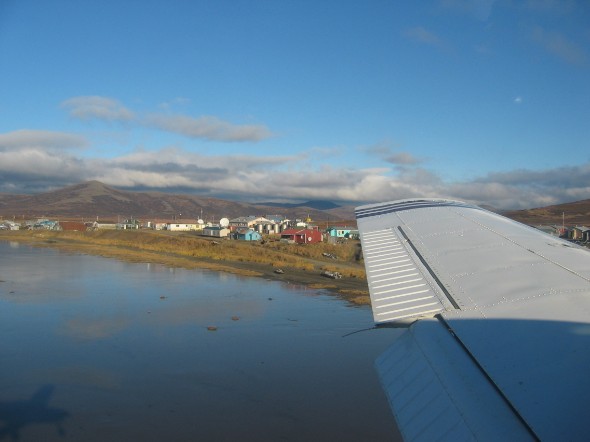 Looking down at Goodnews Bay from aeroplane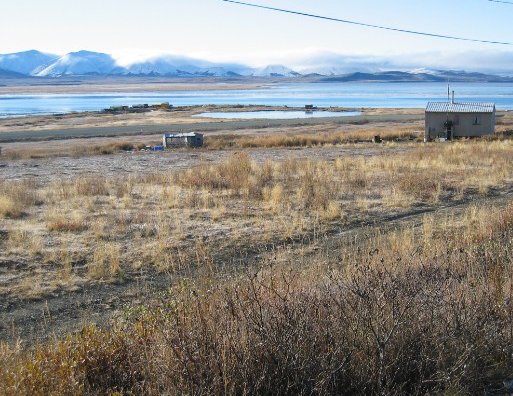 Amazing view behind beach, looking from airport.
PHOTO THANKS TO DIVISION OF COMMUNITY AND REGIONAL AFFAIRS COMMUNITY PHOTO LIBRARY
The
Aurora Borealis
, or Northern Lights, shines above Bear lake in beautiful Alaska.