Good news in Australia: environment
Landcare is an Australian partnership between the community, business and government to do something practical about protecting our environment. It includes Landcare, Junior Landcare, Dunecare, Sustainable Farming, CarbonSMART Landholders. The video below showcases the great work done in restoring biodiversity across 5 properties that Landcare has developed.
Premier's Sustainability Awards
The Victorian Premier's Sustainability Awards celebrates the achievements and dedication of Victorians working towards building a more environmentally sustainable future for Victoria. Find out more.

The Banksia Sustainability Awards
The Banksia Awards is Australia's longest running sustainability awards program. It recognises Australia's innovative examples of sustainable research, practices and services. Find out more at The Banksia Foundation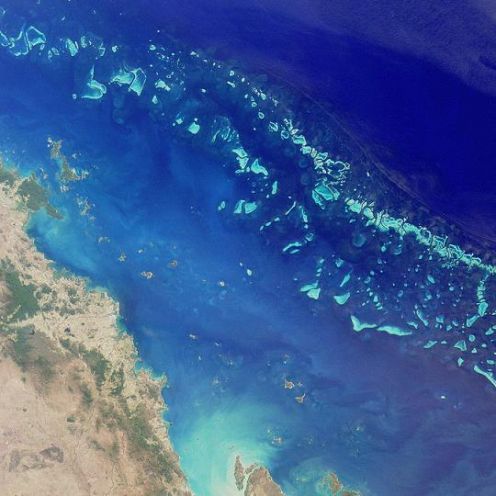 WASTE FREE RESTAURANT
On the banks of the Yarra Greenhouse by Joost uses sustainable ideas to present a waste free restaurant for the Melbourne Food and Wine Festival - 2nd -21st March. Melbourne's sustainable designer, Joost Bakker, proves "A world without waste is not that hard".
This restaurant's unique features in food sourcing and production, architecture and furniture design include:
all urine from the Greenhouse will be harvested and used as fertiliser
waterless female urinal
electricity fuelled by unrefined canola oil;
wall cladding from formaldehyde-free plywood
glue made from soybeans
no toxic materials
rooftop bar housing over 30 plants, some climbing the walls
irrigation pipes as chairs
jam jars as glasses
edible cutlery
no rubbish bins, and
all waste is composted
wheat milled onsite
produce delivery in returnable packaging
herbs cut from the rooftop garden

Everything was planned from scratch to achieve maximum sustainability even though the restaurant itself is only temporary. If you want to see the Greenhouse for yourself be quick as it closes completely when the festival finishes! You see it was also designed to be easily dismantled and recycled.

If you are in Perth you can visit the Greenhouse there: 100 St. Georges Terrace, Perth WA 6000. PHONE: (08) 9481 8333

Fact sheet on how the Greenhouse works

RESOURCES:

All he is saying, is give pee a chance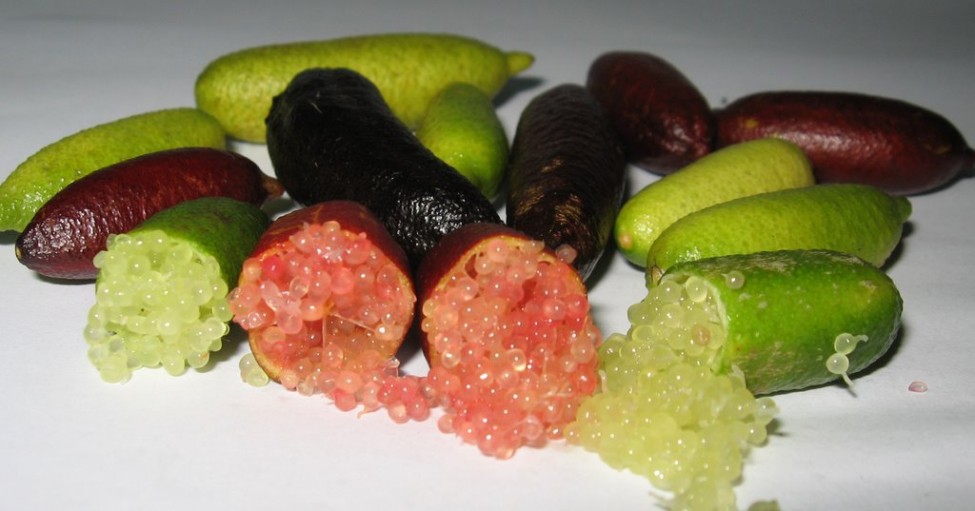 This small fruit comes in a variety of pulp colours that look and taste amazing on seafood and desserts. The flavour is very versatile adding zing to oysters and other seafood, salads, Asian foods and sweet treats.
Building a native crop. The native citrus industry, specifically fingerlimes, is a steadily growing industry.
The pulp of the fingerlime is being called citrus caviar in restaurants around the world by chefs who have driven the demand for the fruit so far. The lime pearls burst refreshingly in your mouth making them an exciting "new" addition to many foods.
The Australian Fingerlime Growers Association provides a support network for growers of this rainforest bush tucker.
Australian Native Food Industry Ltd (ANFIL) is the national body to represent, grow and support the whole native food industry.They offers help and assistance to individuals and businesses who wish to learn more about our the Native Food Industry.
Fingerlimes are in season from January to March in Australia and can be stored in the refrigerator without losing quality.
They can be used in place of lemons or limes or in delicious recipes available at Wild Fingerlime and Finger Limeing Good
RESOURCES FOR MORE INFO ON FINGERLIMES:
Plant Info: Australian Bushfoods magazine
Plant suppliers: Witjuti Grub Bushfood Nursery
Growers: Wild Fingerlime Finger Limes